The Catholic Wire
The Young Woman
Episodes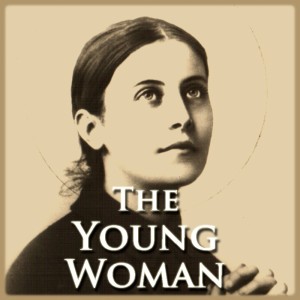 Saturday Jan 15, 2022
Saturday Jan 15, 2022
On the Second Episode of "The Young Woman," We discuss an incredibly interesting chapter in the book "La Mujer Catolica" translated from the french of the same title.
One would think the Church relegates women out of social life and positions of influence. It turns out, its actually the other way around. The devil has tried to remove women from their position of moral influence, by deceiving them into a "class struggle" that makes both men and women inept for their roles.
Super interesting episode!
Friday Oct 22, 2021
Friday Oct 22, 2021
The Young Woman is a program in our network, aimed at providing inspiring, edifying and wholesome content for Catholic Women.
How necessary it is for us today, to rebuild the true concept of womanhood, with all its glories, dignities and protections! both this concept and that of true manhood have been viciously attacked by the enemy in our days.
Isabel Martinez was kind enough to accept my "volunteering her" gladly. She was a student in a Catholic School, and has graduated recently.
We are very excited to launch this part of our network, and we are looking forward to receive questions and comments, specially in the form of voice messages, check out the website for a phone number to do that.
Thank you Isabel for joining us! and May we please our Lord in this new endeavor.